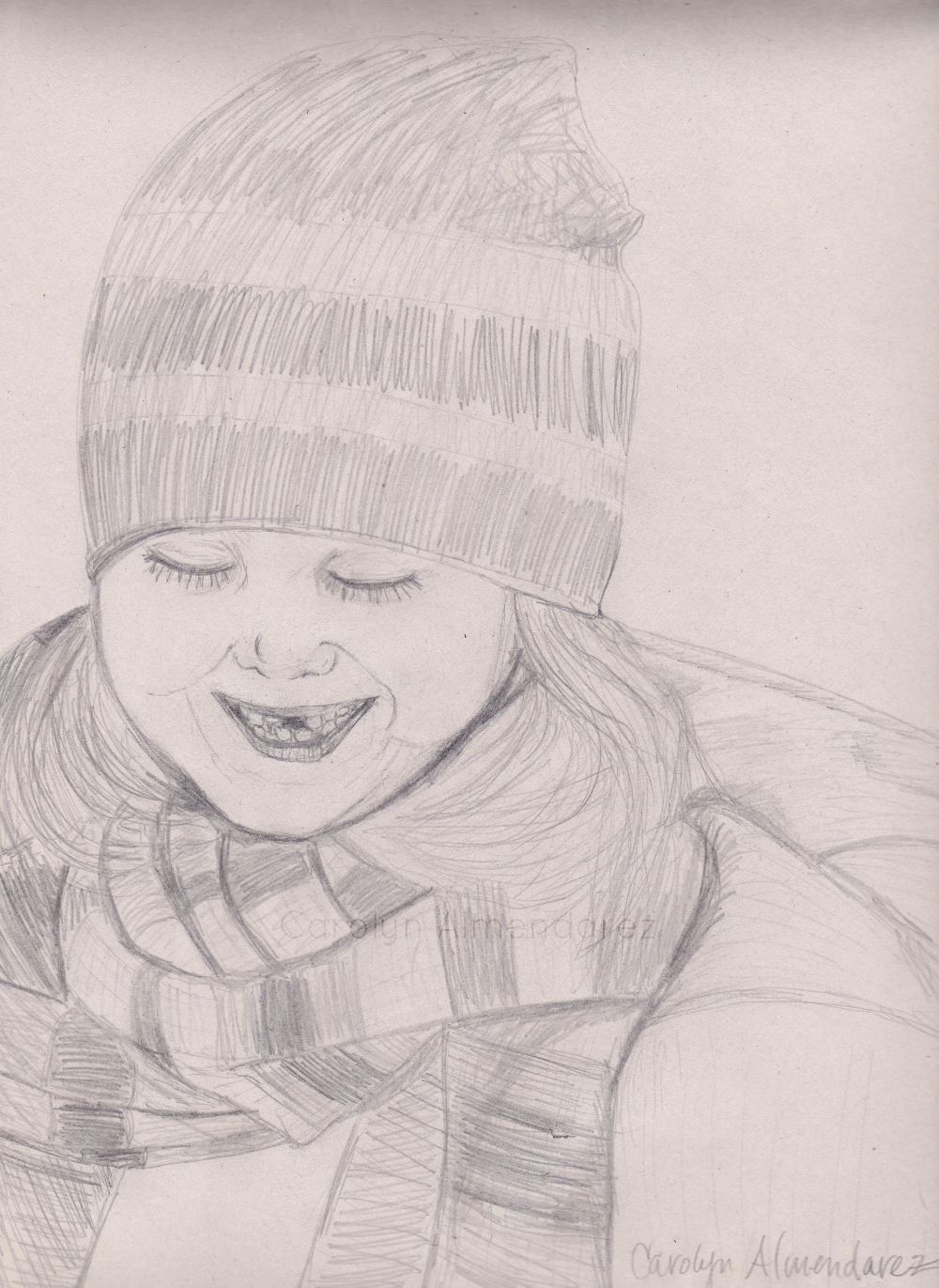 Snow Day by Carolyn Almendarez.
Pencil drawing of my niece in winter.
This is my first portrait drawing. I was happy I was able to capture the emotion in her face. My sister and niece were pleased with the drawing and could quickly identify the photo I referenced.


Carolyn Almendarez is a self-taught artist. She has a love for nature, beauty, and people. Her creativity expresses the love and joy she sees in the world. She enjoys the brilliant colors and fluidity of watercolor and acrylic painting, and has recently expanded her repertoire to include portraits of people and the expressions of life.